What is the WBC Logo, and What does it have to do with my Beer?

Second only to beer recommendations, the meaning of our logo is probably the most frequently asked question we get at The Workshop Brewing Company. For most of us, it is the reason we came to work here, and it is a question we are proud to answer.
Our fearless leader, Pete Kirkwood, invented the logo to represent the three pillars upon which WBC was built: Nature, Community, and Craft. He named it the "trifidelity glyph." "Glyph" means symbol, and "trifidelity" means "loyal to three things." The symbol illustrates the intersection of a Venn diagram with three overlapping circles- each representing one of the our pillars- which is where we strive to operate our business every day. From the organic grains in our beer to the bocce ball tournaments every Wednesday, our business decisions focus on bettering the world through restoring the environment, reinforcing local community, and celebrating meaningful craft.
Nature
From day one, WBC has been committed to operating in an environmentally responsible manner. For instance, you'll be hard pressed to find a trash can on the premises because nearly everything we use is either compostable or recyclable. Yes, even your "plastic" pint cup, which is actually made from corn kernels, can go in the compost bin! Additionally, we partnered with Keen Technical Solutions to design our innovative, heat-conserving brewing system, and we power our brewery on 100% renewable energy.
These efforts help us offset our negative impacts on the Earth, but we want to go beyond "failing to harm" the environment. In addition to supporting local organizations, such as FLOW for Water, TART, The Watershed Center, and Norte, we also have a paid time off policy for employee volunteering. Achieving a net positive effect on the Earth is a constant work-in-progress, but we are in business to try!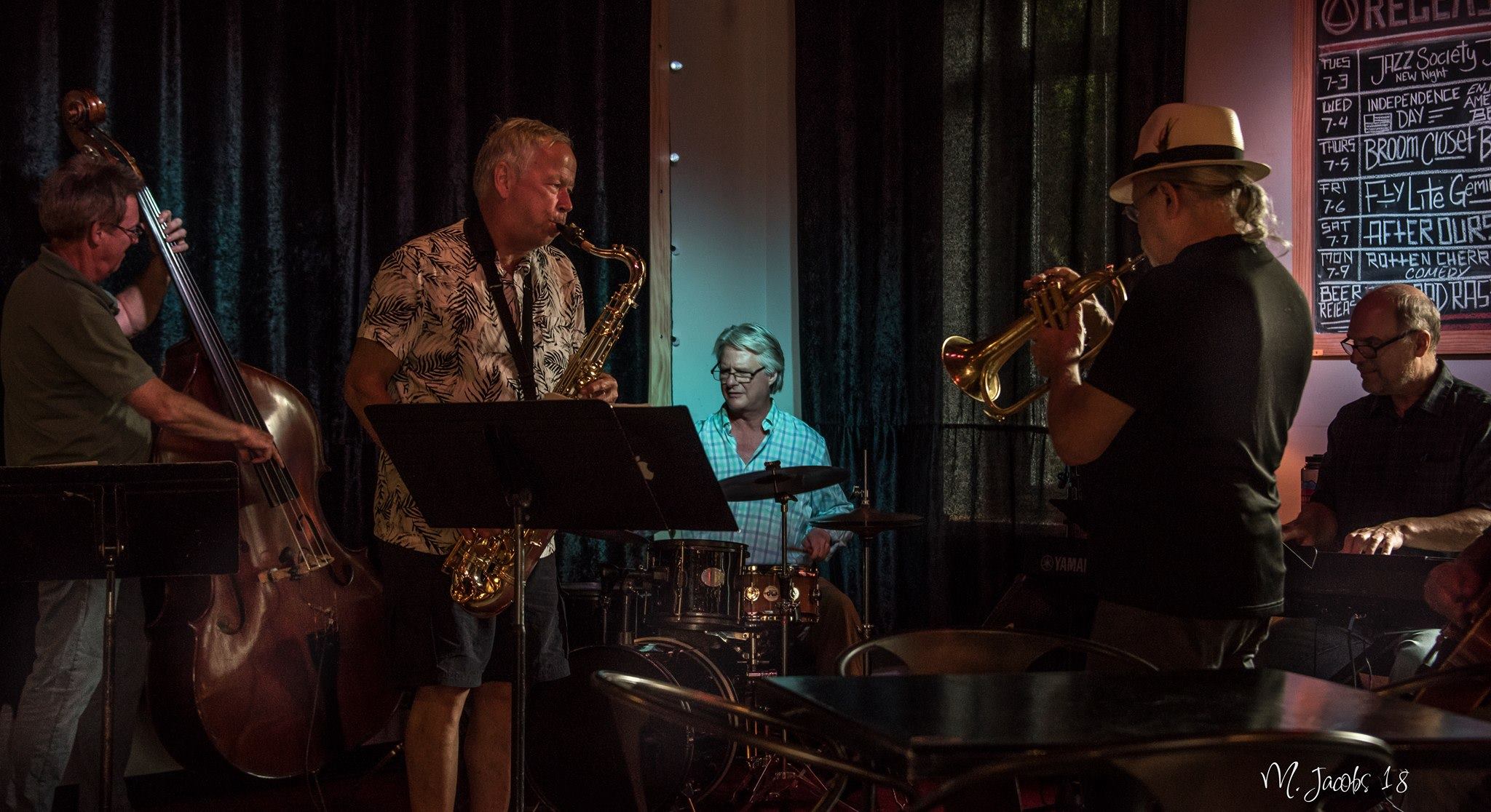 Community
To say we are proud of our local community and our role within it would be a massive understatement.
"People get engaged here. People fall in love here. People break up here. People bring their babies here who came from a romance that started here." – Pete Kirkwood
We're honored to be a common place for people to gather together and enjoy good company with great beer. Hosting fundraisers for local nonprofits; providing live entertainment from local musicians, comedians, and storytellers; paying it forward through our Brew Unto Others board: these are all ways in which we give back to our community because truth be told, we would not be here without their continued support over the past 7 years.
Of course, a global pandemic is a particular challenge for cultivating community. We have already taken many measures to ensure the health and safety of our staff and customers, and we are always strategizing more ways to strengthen our community during these difficult times. Stay tuned through our Facebook page for our upcoming COVID-safe, socially distant events!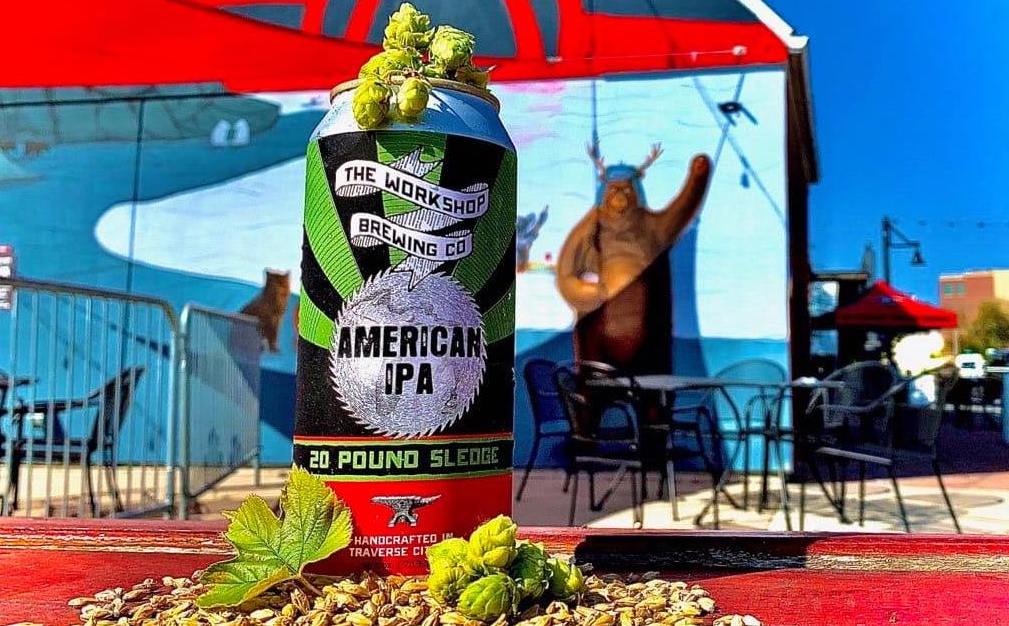 Craft
At WBC, we believe that any work performed with care and passion is craft. Whether it is perfecting our artisan beer recipes or providing customer service with grace and a smile, we celebrate the work of our employees. Furthermore, we foster an empowering work environment through our open book management and servant leadership model. You will surely see our managers bussing tables on a busy Saturday so that the beertenders can deliver your food hot and your beer cold. We support each other, incorporate everyone's opinion, and contribute our strengths for the success of the team.
We also support the endeavors of our employees both inside and outside the walls of WBC. For instance, the mural on our east-facing wall was painted by one of our beertenders, Chris, who has since moved on to advance his tattoo business. The coasters for our Comrades' Club were made by our beertender, Danielle, who is now an independent artisan of handmade leather goods. The talents and passions of our people can be seen, tasted, heard, and felt in the vibrant environment they have created at WBC.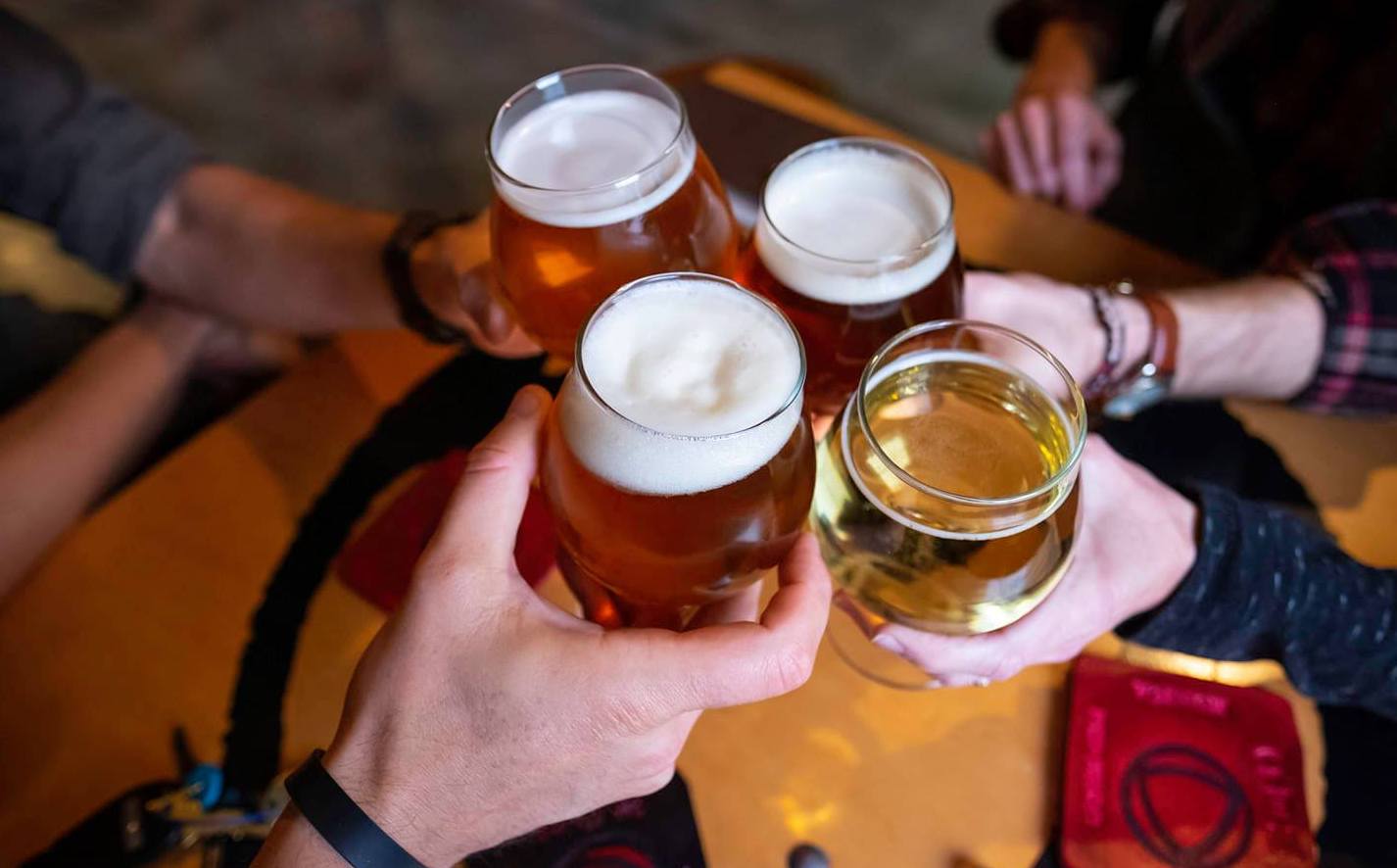 A Beacon for Better Business
Not only was WBC established out of Pete's love for beer, but it was also created as a prototype to prove that business can succeed while simultaneously improving the world. A compelling example, WBC has achieved what is typically defined as success financially, but we got here by strengthening Traverse City's vibrant community, preserving our region's spectacular environment, and providing meaningful work. These are the measures by which we designate success; it's not just the numbers.
Moreover, the three tenets of "trifidelity" can be applied to anything from running a business to living a sustainable lifestyle. We hope that WBC serves as an inspiration to our customers, employees, and community to honor Nature, Community, and Craft in all that they do. So come on in, bring your revolutionary ideas, and cheers to some delicious beer!
**Disclaimer: Some of the images in this post were taken before the COVID-19 pandemic.