Drinks
Please place all drink orders at the bar.
JOURNEYMAN (available year-round) $6.50/16oz
Tenpenny: Blonde Ale
Thirst-quenching, highly drinkable, and
light-bodied. Malt-forward and gently
bittered with MI Local magnum and crystal
hops. A great intro to craft beer. ABV4.9%
Cold Chisel: Biere Blanche
Aromatic and refreshing Belgian-style
"white beer." Brewed with a hint of
orange peel, coriander, and Great Lakes
Malting wheat. ABV 6.0%
Shop Light: "Light Beer"
Easy-drinking, sessionable brew. This deceivingly full-of-flavor light beer is one that you'll want at the beach, on the boat, mowing the lawn, or whenever you're feeling parched. ABV 4.1%
Ball Peen: ESB
Bronze-hued ale with earthy appeal:
medium body, full malt flavor, and enough
MI Local magnum and willamette hops to
balance. A staff fave. ABV 5.3%
10-pound Sledge: English IPA
English yeast and plentiful hops (MI Local
magnum, centennial, and willamette). This
is old-school IPA. ABV 5.5%
20-Pound Sledge: American IPA
Abundant doses of Amarillo, Citra, and MI
Local hops yield pronounced bitterness
and powerful citric aromas. ABV 7.1%
Pry Bar: Porter (nitro)
Rich and dark with overtones of baker's
chocolate. Modest gravity and hopping
make it approachable-nitro draft makes
it smooth. ABV 5.1%
SEASONALS & SWITCHBLADES
Seasonal favorites as well as our brewer's ever-changing personal tap.
Uncapper: Dry Honey Ale
Refreshing ale brewed with a big sting of local honey. This beer is crisp and dry- not bitter and not sweet. ABV 6% $7.50/16oz
Mallet: (Award Winning) Session IPA
Mallet is a crushable low-gravity, IPA. With medium bitterness, a copper complexion, and piney grapefruit aromas, Mallet packs a wallop of thirst-quenching, hoppy yumminess. (Mallet won Silver in the 2020 U.S. Open Beer Championship's Light IPA category!) ABV 4.0% $7.50/16oz
Lever Press: Juicy IPA
Brewed with oats and wheat, bursting with tropical green aromas from Mosaic and Idaho Gem hops. ABV 5.6% $7.50/16oz
Stoker: Blueberry Kettle Sour
An enticing purple color leads to a Sour nose which opens the palette to a fruity blueberry flavor that finishes with a mouth watering tartness. ABV 4.9% $7.50/16oz
Switchblade #28: Cold IPA
Cold IPA is a new style worthy of its own category. Cold IPA is set apart from IPA and IPL by:
•No Carmel malt
•Uses lager yeast strain but at ale temperatures
• Less residual sugar
• Uses a lot of adjuncts, in our case corn
• clear as possible
• Drinkability of a lager with IPA hop profiles (basically the perfect beer style)
Idaho grown Pilsen malt and flaked corn deliver a smooth drinkability, balanced by a medium bitterness. Aromas are reminiscent of citrus, pineapple and green fruit delivered by simcoe and El Dorado hops. ABV 5.6% $7/16oz
Switchblade #29: Toasted Oat Lager
American Lager brewed with Toasted Oats and Malted Barley. Begins with a lacey white head and aromas of toasted grains. Oats shine through with a deceptively soft medium mouthfeel that finishes refreshingly dry. ABV 5.25% $7/16oz
Switchblade #30: Vienna Lager
Reddish amber complexion with a white Lacey head. Light aromas of toasted grains and crystallized sugar are complemented by peppery German Sazzer hops. Finishes dry and beckons for another. ABV5.25% $7/16oz
Claw Hammer: Mango Hard Seltzer
Refreshing, mango-y. ABV 4% $7/16oz
CIDERS $7.50/16oz
Whistlepunk:
Dry, crisp
Stevedore:
Sweet, cinnamon
WINES $8.50/6oz
Miterbox: White Blend
Semi-dry
Riveter: Red Blend
Semi-dry
Studfinder: Sparkling Rose
Semi-dry
BEER COCKTAILS
Shandy:
Lemonade and Tenpenny Blonde Ale $7.50/16oz
NON-ALCOHOLIC BEVERAGES
We always have on tap a wide selection of local favorites from Northwoods Sodas! Hand-crafted with real sugar, these sodas have been made in the Grand Traverse area for over 20 years. $3
Cola
Diet Cola
Root Beer
Black Cherry Cream
Orange Cream
Iced Tea
Ginger Beer – Spicy
Lemonade
DRINKS TO-GO
Ask your server about taking WBC brews home with you.
Crowler: 32oz can filled with your choice of beer/$9-$13, cider/$13, or wine/$35
Growler Fill: 64oz of your choice of beer/$16-$20 or cider/$25 (add $4 for new glass growler)
4-Pack: 16oz cans $12+
FOOD
Please place food orders at the window.
Archie's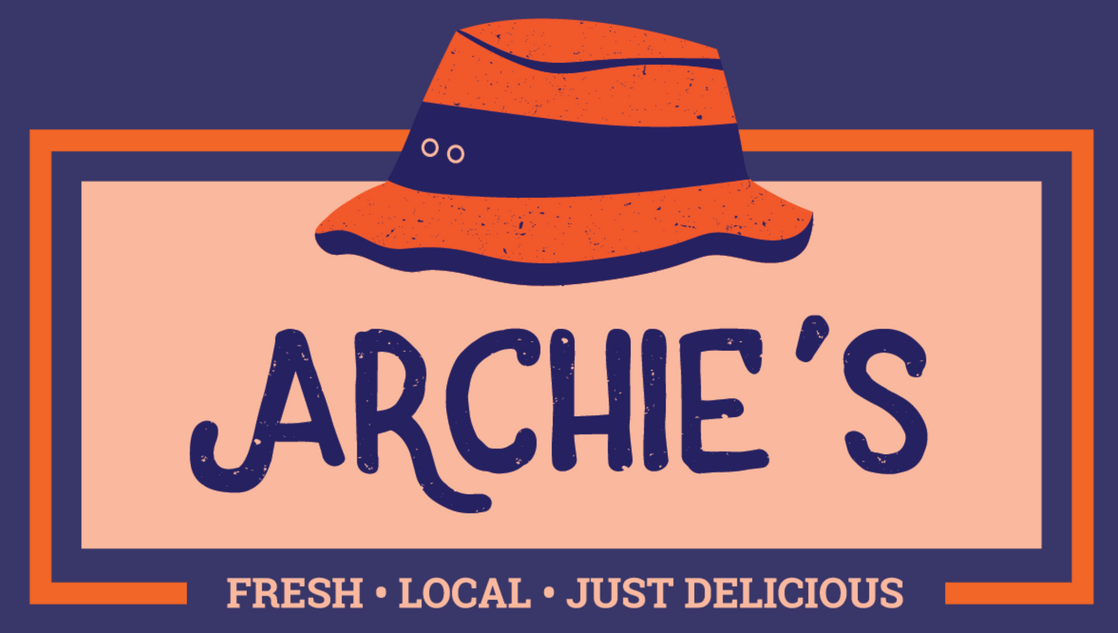 We have partnered with Archie's food truck: their enlightened American cuisine has driven (figuratively speaking, of course) right into our warm and friendly taproom. See their menu here.


In the Warehouse District


HOURS OF OPERATION:
Mon-Thurs: 3pm – 10pm
Fri: Noon-11pm
Sat: Noon-11pm
Sun: 3pm-9pm